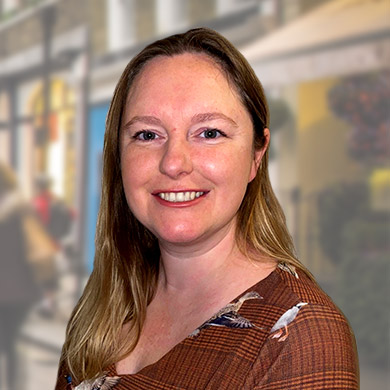 2021 starts with some exciting news for our team as Beth Brading has joined us as a Consultant within the business.
Beth brings with her a wealth of agency and asset management experience having spent over 15 years at BNP Paribas Real Estate, most recently as an Associate in their retail and leisure agency team.
Throughout her time at BNPPRE Brading was responsible for a variety of instructions from both retailers and landlords, managing both High Street and Shopping Centre transactions. In addition to her agency work, Beth has worked with a number of landlords to diversify their schemes and develop their strategy to ensure they are relevant and attractive to both consumers and potential occupiers.
In her search for a new position, Beth was looking for the flexibility to pursue a lifestyle change and a move from London to the country. Commenting on her role as a Consultant for RAB Retail, Beth said, "I have known the RAB team for many years and admire their work and commitment to providing a personalised service to their clients. This is an exciting lifestyle change and I'm enjoying working with the team. Utilising my understanding and experience of the landlord's perspective enables me to offer informed advice to our retailers, supporting them through these challenging times."
Richard Brown, Director of RAB Retail said, "As a true retail all-rounder, I am delighted Beth is working with us. I've had the pleasure of working with her on many deals over the years and know that she will be a fantastic asset to both our clients and our business. Working arrangements in 2020 demonstrated that to be a team you don't all have to be in the same physical location and we are excited to be growing our business with talented property specialists from across the UK."
To find out more please contact Beth Brading.