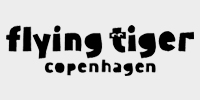 Globally renowned Danish variety retail store chain.
Flying Tiger requirements:
Nationwide requirement
1,500 to 3,500 sq. ft.
Ground floor required
Major UK Shopping Centres
Prominent London locations
Leisure TV Rights lead in bringing immersive leisure venues to life.
The Chase requirements:
8,000 – 10,000 sq. ft.
High footfall city centre
Close proximity to public transport and car parks
Complementary leisure attractions
Ceiling height 3.8m+
Target Locations:
Manchester
Leeds
London
Edinburgh
Glasgow
Birmingham
Liverpool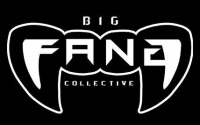 A seriously twisted 18 hole crazy golf experience.
Big Fang Collective requirements:
Min 15,000 sq. ft.

Basements/first floor acceptable with prominent ground floor entrance

Class E planning use.

Interesting buildings are preferred.

Destination venue – sites within a 5-minute cab ride of the city centre are preferred.

Proximity to other retail/leisure uses.
The Big Fang Collective are a group of creative individuals with a vision to change the way the UK enjoys itself and a goal to blow people's minds with show-stopping experiential venues.
Creating the best Italian fresh pasta and
sauces found in the UK.
Scoffs Group requirements for Pasta Evangelists:
650-3,000 sq. ft.

Class E or Sui Generis (depending on sales/takeaway mix)
No extract required
Prominent High Street Locations
North and East London
Target Locations
Stratford

Walthamstow
Muswell Hill
Stoke Newington
Islington
Hampstead
Cambridge
Colchester
Ipswich
Norwich
Scoffs Group is a multi-brand franchise
business with ambitious expansion and
redevelopment plans.
Scoffs Group requirements for Burger King:
1,500 – 3000 sq. ft.
Class E with ancillary Takeaway and Delivery
Extract required
Prominent High Street Locations
Devon, Cornwall, Somerset and Dorset
Target Locations
Bournemouth
Poole
Exeter
Paignton
Torquay
Taunton
Weymouth
Asian-inspired, affordable, nutritious food made with quality ingredients, respect, precision & passion.
Scoffs Group requirements for Itsu:
1,500 – 4,000 sq. ft.
Class E
No extract required
Travel hubs, shopping centres and high streets
Busy, high footfall locations
Prominent units
Target Locations
Bristol
Cheltenham
Exeter
Plymouth
Swansea
Cardiff
Winchester
Southampton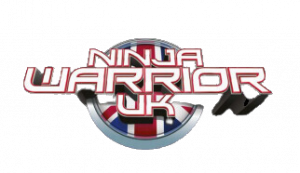 Leisure TV Rights transform beloved TV programs into exceptional venues and outstanding experiences.
Ninja Warrior UK requirements:
20,000 – 35,000 sq. ft.
Eaves height 6m+
Large catchments
High footfall
Class E planning use
Onsite parking
Target Locations:
Glasgow
Edinburgh
Brighton
Birmingham
Nottingham
Reading
Croydon
LTR is successfully operating four Ninja Warrior venues, has ambitious expansion plans and is keen to develop a pipeline of opportunities.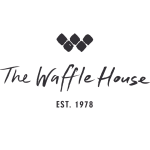 The Waffle House serves freshly cooked savoury & sweet Belgian waffles.
The Waffle House requirements:
2,000 – 5,000 sq. ft. ideally on the ground floor in a busy town centre location or edge of town location close to public parks/ tourist attractions with car parking

Strong London commuter towns with an initial preference for the Northern Home Counties

Interesting buildings preferred

Ideally with a route for extract and potential for external seating
This established, reputable and hugely popular local brand is now looking to secure further restaurant sites.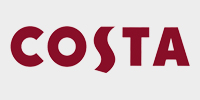 The nation's favourite coffee shop and the largest coffee shop chain in the UK.
Costa Coffee requirements:
Small Format Stores
250 – 750 sq. ft.
Close to transport hubs
High footfall locations
Standard Format Stores
500 – 2,500 sq. ft
High street locations
Drive-Thru Sites
Prominent sites on busy arterial roads inside the M25