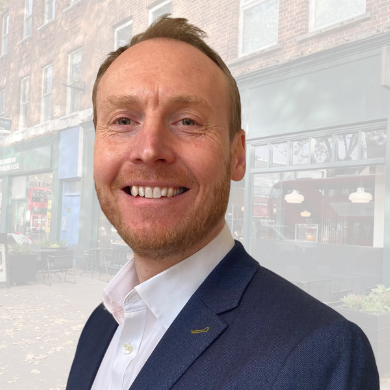 This February we are excited to welcome Nick Cooke as a Consultant within our business. Nick is a Chartered Surveyor specialising in retail and leisure store acquisitions and franchised operations. 
With over 20 years of acquisitions experience, Nick has worked as an Acquisition Surveyor for well-known brands such as the Co-operative Group and Domino's Pizza.  Nick held the position of Head of Acquisition at Domino's for 6 years during which time they set a new annual opening record of 97 new stores.
2022 has started off well for the team and looks set to be a very positive year for our clients. Nick's arrival is perfect timing as we look to fulfil a number of our clients' ambitious acquisition plans. Commenting on Nick's appointment to the team, RAB Retail Director Julia Poulson said, "Having spent 4 years working with Nick at Domino's I'm absolutely delighted that we have persuaded him to join the expanding team at RAB.  I can't wait to start working with Nick again and know he will be an asset to our business as well as providing excellent support to our clients."
Working alongside Richard Brown, as a Consultant with RAB Retail, Nick is currently working on Marugame Udon's acquisition programme and supporting the rest of the team with the wider retail and leisure portfolio.
To find out more please contact Nick Cooke.