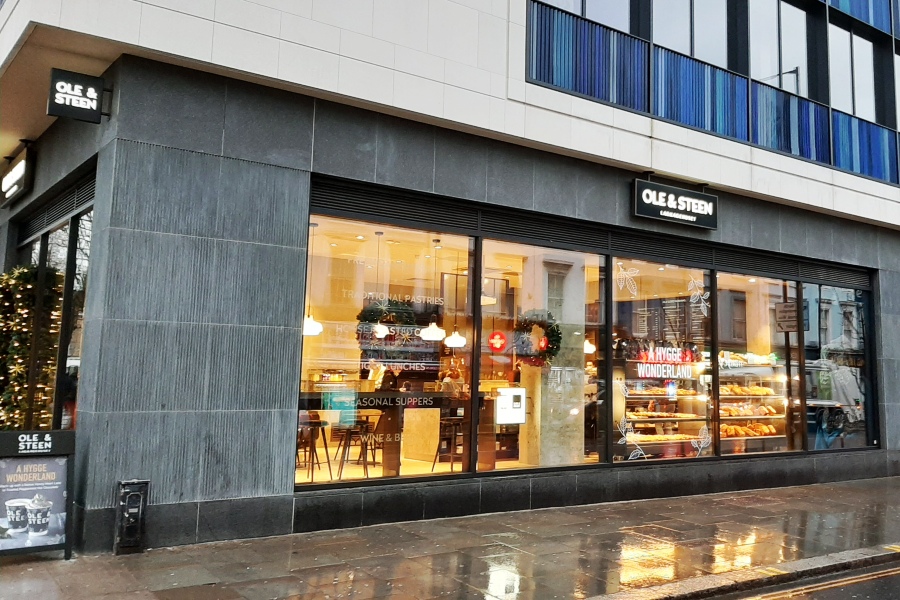 This week sees the launch of retained client, Ole & Steen's latest store at 92-94 Notting Hill Gate.
The 1,800 sq. ft. ground-floor corner unit has been secured on a 10-year lease and sits in a prominent position directly opposite Notting Hill Gate tube station.
The fit-out of this new store has been project managed by our latest team member Steve Challis. As the former UK Construction Director for Costa Coffee, Steve has unrivalled experience and is working with us to advise clients on all matters relating to new store delivery, cost management, maintenance as well as project managing retail fit-outs for Ole & Steen.
Commenting on the new store, Steve said, "Considering the current climate it's remarkable that the store has been delivered on time, on budget and to such a high-quality specification. We're proud that so many parties came together to make it happen, completing the new store fit-out in just 8-weeks. We're delighted that Ole & Steen is now up and running in Notting Hill and we look forward to continuing to support their growth plans with the rollout of more stores next year."
Steve will be working with us throughout 2021 as we look to deliver a further 5-10 new sites during the course of the year. Ole & Steen require units in busy retail locations across London, London villages and strong commuter towns. They are looking for A1 use sites of between 1500 and 3000 sq. ft., preferably in prominent corner locations with external seating.
 For more information on Ole & Steen's acquisition programme please contact Richard Brown at RAB Retail on 07766 162777 or Julia Poulson on 07733 003775.