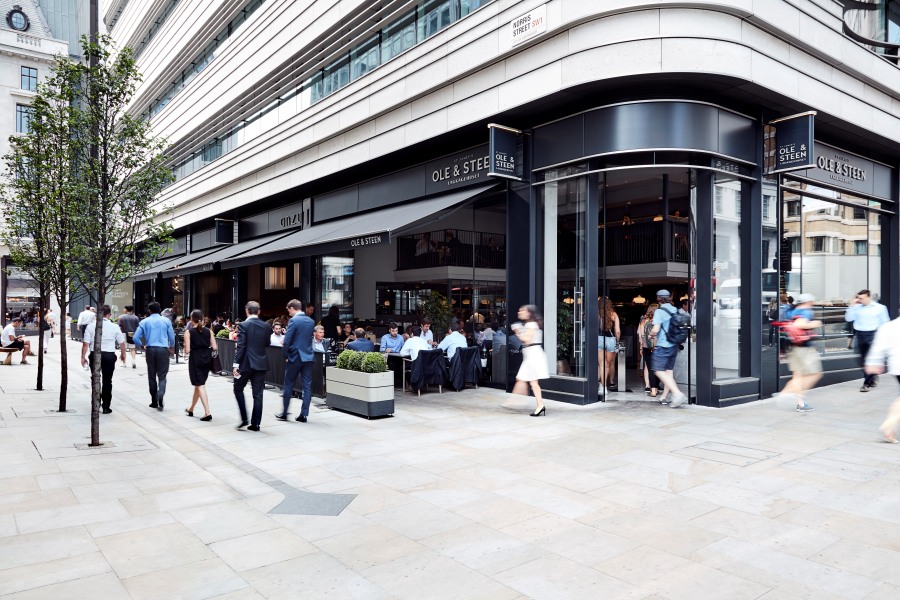 The RAB Retail Team has been retained by the popular bakery chain Ole & Steen and will be looking to secure new London sites for the Danish brand.
Renowned for their bread and pastry products freshly baked throughout the day, the company has over 20 years history with 98 stores currently trading in Denmark under the Lagkagehuset (Layercake House) brand. Today, Ole & Steen serve an all-day menu complemented by drinks and speciality coffee from their own roastery.
Ole & Steen first made their debut in the UK in December 2016 in St James' Market, London. Since then the bakery, coffee and food-service chain has opened a further nine stores across the capital and one in Oxford.  In the past year, they have also entered the US market opening three stores in New York City.
Commenting on their appointment Richard Brown from RAB Retail said, "This is a very exciting brand for the team to be working with. Ole & Steen offer high-quality artisan products and their existing stores have traded extremely successfully. We are delighted to be supporting them with their expansion plans and will be looking to secure significant store roll-out in the years to come."
Ole & Steen's property requirements are as follows:
1,500 – 3000 sq. ft.
A1 use
Prominent corner locations preferred
Busy retail locations
Central London, London villages and strong commuter towns
To find out more about Ole & Steen please visit their website, download their requirement flyer or contact Richard Brown (07766 162 777) or Julia Poulson (07733 003775) with details of any suitable opportunities.