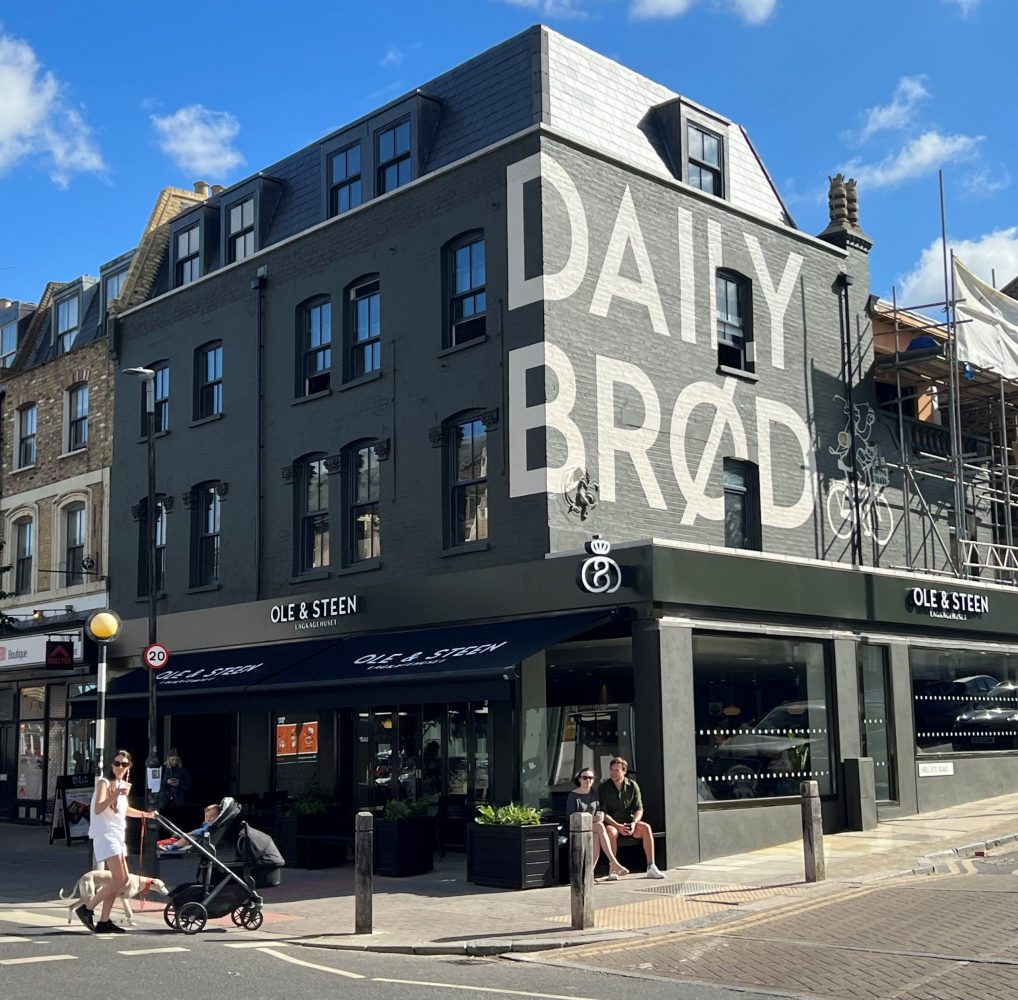 This week saw the opening of Ole & Steen's latest all-day bakery in Northcote Road, Clapham.
This is the Danish Baker's 20th UK site and their 7th opening in the past year with recent stores trading on Hampstead High Street, The Strand, Chiswick High Road, Kensington High Street, More London and Neal Street.
The RAB Retail team acquired this 2,934 sq. ft. store earlier this year and an extensive re-fit of the former Byron restaurant followed project managed by RAB Retail's Steve Challis.
The new store is located on a corner plot on the vibrant Northcote Road, a short walk from Clapham Junction station. This latest opening is the 19th site for Ole & Steen in the capital, with just one store outside of London in Oxford.
Commenting on the latest acquisition RAB Retail's Richard Brown said, "Over the past six months, we have continued to work on an exciting acquisition programme to open further sites both inside and outside of the capital. In the coming months, we are looking forward to spreading the joy of Ole & Steen's cinnamon social to a number of towns across the Southeast, including a fantastic spot at Windsor Yards"
On our client's behalf, we continue to look for Class E sites in busy retail locations across central London, London villages and strong commuter towns. Store size can vary between 1500 and 3000 sq. ft., preferably in prominent corner locations with the option for external seating.
To find out more about Ole & Steen please visit their website, download their requirement flyer or contact Richard Brown (07766 162 777) or Julia Poulson (07733 003775) with details of any suitable opportunities.