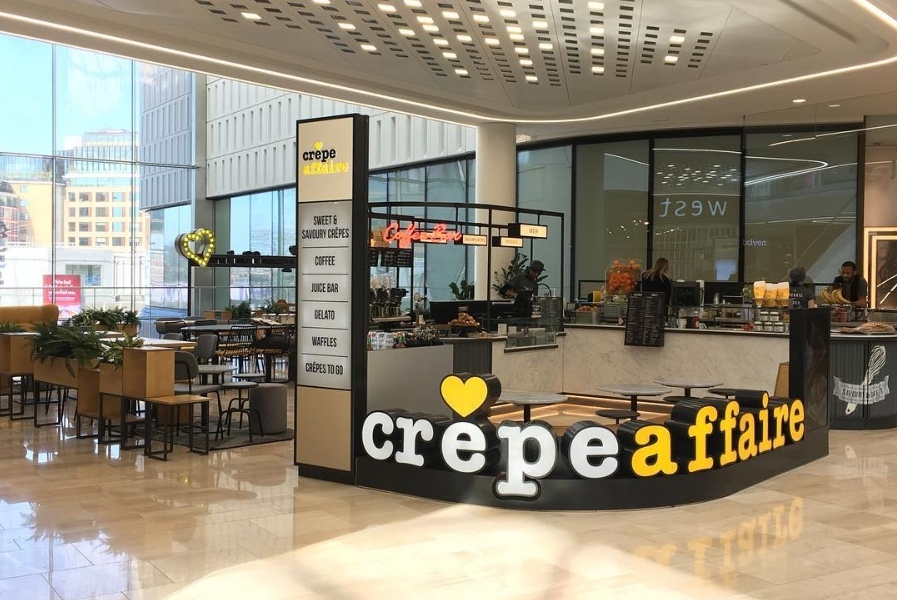 We're delighted to announce that RAB Retail has been appointed as retained property advisors for the international food brand Crêpeaffaire. This established brand serves both the UK and International market serving freshly baked crepes to a wide target audience with product and packaging suitable for consumers to eat-in or on the move.
Since the company was founded in 2005 they have established themselves as the market leader, successfully operating in a variety of locations and formats. With 16 stores across the UK and a further 5 due to open this spring, Crêpeaffaire has ambitious expansion plans for 2019. RAB Retail will be acting as their strategic property advisors, responsible for their acquisition programme and asset management of the portfolio, assisting the brand as they expand across the UK.
Commenting on the appointment Richard Brown from RAB Retail said, "We are looking forward to working with Crêpeaffaire. They have a fantastic offering and their existing outlets within some of the UK most renowned shopping destinations are testimony to the quality and success of their brand."
Size requirements for new units vary by location, but typically they are looking for 800 -1500 sq. ft. on the ground floor of high-end shopping destinations, luxury outlet malls, high street, airports, major train stations and store-in-store opportunities. The appeal of Crepeaffaire is that they do not require extraction.
For further information on Crêpeaffaire please see their requirements flyer or contact Richard Brown on 07766 162777 or Julia Poulson on 07733 003775.