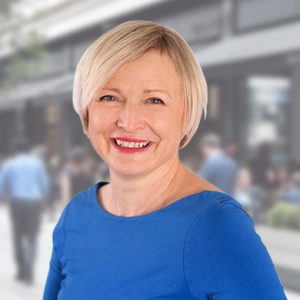 We are delighted to announce Julia Poulson's appointment as a Director of the business.
The appointment comes at a key stage in our evolution as we continue to strengthen our team and expand our asset management portfolio.
Julia has spent the past two years as a Consultant with us before taking a Directorship. As a former Property Director of both Domino's Pizza and Ei Group, she brings a wealth of knowledge and 30 years' experience of the retail and leisure market to her new role.
Julia will lead our Asset Management function that is responsible for looking after over 750 lease events across the UK. Working directly with our retail and leisure clients, Julia will be providing strategic property advice, consulting on a range of topics including expansion plans, capital investment, asset planning and cost efficiencies. Julia will also support our clients with their acquisition programmes.
Commenting on her new role, Julia said, "I'm delighted to take up the mantle as one of the Directors of RAB Retail. Having worked with the team for the past two years it's been great to see the business grow. Despite the obvious challenges to the sector this year, I have been privileged to be able to support a number of our clients and help them to navigate their way through the difficulties they are facing. We have a fantastically diverse client base and I'm proud to be representing both our well-respected, established global brands and our exciting new market entrants."
Richard Brown, Founding Director of RAB Retail said, "I am delighted Julia has joined as a Director, with her vast experience and market knowledge she is a great asset to the business and of course to our clients, many of whom are already reaping the benefits of her strategic advice. I'm looking forward to Julia working alongside me as we continue to strengthen our team for 2021."
To find out more Julia can be contacted using the links on her contact page.